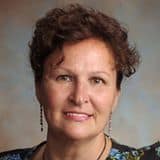 Theresa Santai-Gaffney, the Schuykill County, Pennsylvania Clerk who has been waging a one-woman crusade against the state's legalization of gay marriage, petitioned the U.S. Supreme Court this week to intervene, halt the state's gay marriages and defend the state's ban in an appeal since the governor has refused.
Justice Samuel Alito denied Santai-Gaffney's request today, writes Lyle Denniston at SCOTUSblog:
In another development on same-sex marriage Wednesday, Supreme Court Justice Samuel A. Alito, Jr., denied without comment a Pennsylvania county clerk's plea to stop such marriages in that state.  That appears to remove the last potential legal barrier to Pennsylvania becoming the nineteenth state in which same-sex marriages are permitted.  A federal judge struck down the state ban, and state officials declined to appeal.  The Schuylkill County clerk sought to appeal in their place, but that move has now been turned down at all three levels of the federal court system.