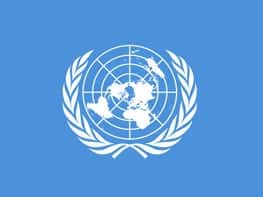 This week, the United Nations announced that it is changing its policy on staff members same-sex unions — it will broaden its terms for which unions it recognizes. Until now, a UN staff member's relationship recognition was viewed by the organization as dependent on the laws of  their home country. Now, even if a member obtained their relationship status abroad, the U.N. will recognize the union. Check out specifics here, including the official phrasing, that status is determined by the  "law of the competent authority under which the personal status was established".
According to Hyung Hak Nam, President of United Nations staff group UN-GLOBE: 
What this means is simple: if you are in a legal union, the UN will recognize it. If you were thinking of entering into one, you can now do so with the full knowledge that the UN will recognize it.
With clashing global attitudes toward LGBT people, this announcement is the latest in the U.N.'s unpredictable maneuvers on LGBT issues.