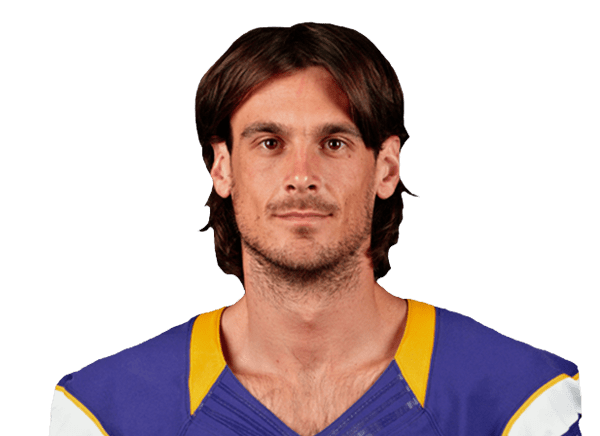 Former Minnesota Vikings punter Chris Kluwe is speaking out against Houstan Texans' owner Bob McNair's $10,000 donation to a political group opposing Houston's Equal Rights Ordinance (HERO).
Kluwe wrote an open letter to McNair, posted online at Sports Illustrated's The Cauldron, asking, "What should we make of a billionaire homophobe donating money in furtherance of the denigration of an entire class of American citizens?
Kluwe's other big question for McNair? "WHY?"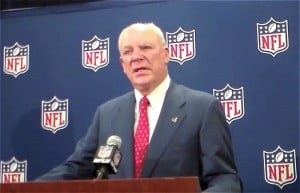 "Why does the idea of LBGT individuals enjoying the same rights and protections as everyone else fill you with such hatred, such loathing, that you would voluntarily choose to make their lives even more difficult than the prejudice they've faced for decades?"
Kluwe raised the specter of harm that public opposition to HERO by one the NFL's 32 owners will do for LGBT people across the country:
"Are you not aware that trans individuals are nine times more likely to try and kill themselves due to the odiously corrosive social views like the one you've just financially enabled? Have you no knowledge of the fact that LBGT youth are far more likely to experience harassment at school and home, leading to depression and ideations of self-harm — mostly due to the shortsighted wrongheadedness of privileged narcissists like yourself? I can only imagine you never bothered to research any of this, Bob."
Kluwe pulled no punches in his assault on McNair, writing that McNair's donation is in essence the equivalent of "spraying a whirlwind of fecal chunks all over the league's PR efforts [to clean up its image with regards to LBGT issues] like an incontinent water buffalo after an ex-lax smoothie."
Kluwe also took on the finer points of opposition to HERO, particularly where trans people and bathrooms are concerned:
"I know this is hard for your feeble mind to comprehend, but when trans individuals go into a bathroom, they just want to take care of business and get out, exactly like everyone else. A bladder is not a sex organ, Bob. Gay people poop and pee just like you. Well, maybe not exactly like you, since based on your ability to judge right from wrong, I can only assume you suffer the same difficulties in aiming when it comes to actually making it in the bowl."
Concluding, Kluwe had a suggestion for what McNair can do to make up for this offense:
"So the next time you have $10K burning a hole in your pocket — which is basically always — why don't you do something useful with that money and donate it to Trans Lifeline, or an LBGT youth shelter, or hell, light it on fire and flambe the tip of your dick until your tears put out the flames, because all of those would be more beneficial to our world than what you just did."
Kluwe is no stranger to supporting the LGBT community and speaking out for causes he believes in. He has fought and advocated for marriage equality, gender equality, and most recently, against his former team the Minnesota Vikings who he says fired him because of his LGBT advocacy.
Here's to never backing down from a challenge, troll or homophobe, Chris.
My rebuttal to being called an "AIDS ravaged drug abuser." pic.twitter.com/v13cVvjcak

— Cassandra (@ChrisWarcraft) May 1, 2015
Read his full letter HERE.