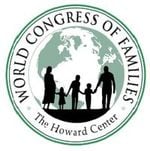 For the past week or so, the World Congress of Families has been scrambling to find a venue to host its upcoming summit this weekend. Four venues cancled on the virulently anti-gay organization, and for a brief window of time it appeared as if the summit might not be able to secure a location. Luckily for them (and not for anyone else), the group was able to find a Christian organization that agreed with the organization's nutty beliefs and policy positions and offered to host the conference.
Now, however, the organization is struggling to hold onto the Australian politicians who originally agreed to attend the conference, The Guardian reports: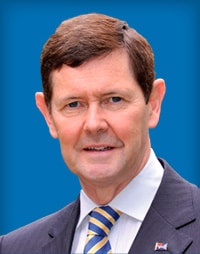 [Social Services Minister Kevin] Andrews said he pulled out of delivering the opening address after hearing that the rightwing Christian group Catch the Fire would host it.
"Tolerance is a critical value in a western liberal democracy like Australia," Andrews said in a statement to Guardian Australia.
"It was for this reason that I intended to address the World Congress of Families meeting in Melbourne tomorrow.
"The calls for me not to attend demonstrate the intolerance of the Greens and the left – instead of arguing their case in the public arena they seek to shut down debate.
"Equally, I cannot support intolerance from other quarters. As I have been informed today that the event is now to be hosted by Catch the Fire, I have decided not to attend."
The founder of Catch the Fire, a controversial evangelical Christian group, is preacher Daniel Nalliah, known for his anti-Islamic and anti-abortion views. He once blamed the Black Saturday bushfires on Victoria's abortion laws.
Other politicians dropped out after finding out about Catch the Fire's involvement and also after the Australian Senate passed a motion denoucing the WCF and calling on MPs to boycott the conference. 
The new venue location has not been disclosed to the public, but protestors say they plan to demonstrate outside the Catch the Fire headquarters.
Check out news coverage of the controversy, as well as the WCF's reaction to politicians dropping out, AFTER THE JUMP…