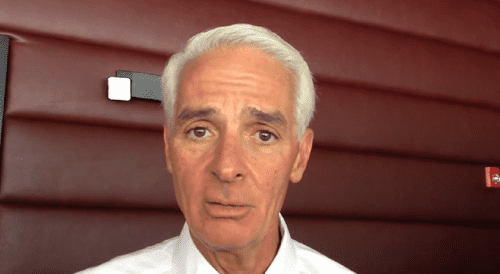 Charlie Crist has written an open letter to Rick Scott asking the Florida governor to stop defending the state's gay marriage ban in court, writing that "Florida deserves a governor who will stand up for all of the people of this state."
Four years ago, a district court of appeals ruled Florida's ban on gay and lesbian adoption unconstitutional.
 
When the ruling came down, I believed it was my job as Governor to exercise the authority vested in me by the people and our Constitution. The day the judge ruled, I declared Florida's adoption ban over. Gay and lesbian parents began adopting the children they loved immediately.
 
It is one of my proudest moments as an elected official.
 
Last Thursday Federal District Judge Robert Hinkle gave you the same chance to speak out for what is right when, in a ruling that would apply statewide, he struck down Florida's ban on same sex marriage. By declaring the marriage ban finished you could discourage any future appeals and end the nightmare that loving same sex couples all across our state endure every single day, ending court battles that could drag on for months or years.
You can read the full letter HERE. 
Crist, who as Republican governor supported the constitutional ban on same-sex marriage when it was passed by Florida voters back in 2008, is now running as a pro-equality Democrat in this year's gubernatorial race.
Pam Bondi, the state attorney general working with Scott to defend the ban, has refused repeated calls to stop defending the ban, saying "I am just getting started"