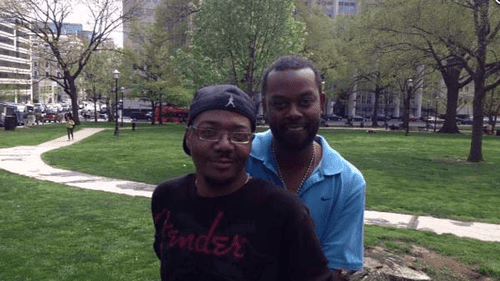 On Friday, we reported on the small Tampa-area church that hastily cancelled funeral arrangements for Julion Evans last month after discovering he was gay and married to another man. The pastor of the church made the abrupt announcement to Evans' mother the day before the funeral, with the pastor saying it would have been "blasphemous" for a gay man's funeral to take place inside the church. 
Since news broke, the church, New Hope Missionary Baptist, has been forced to take town their website and contact information following a flood of negative comments and reviews.
Included in the set of 281 one-star reviews on Facebook:
Disgraceful. Utterly disgraceful and unforgivable. There are no "Christians" attending or acting as Pastor at this church. To cancel a man's funeral, simply because you and your "flock" do not agree with or like Homosexuals is beyond evil. A persons life before they have died has no baring on their right to a funeral. Do you refuse to hold funeral services for murderers? Adultors? Unwed mothers? People who have pre-maritial sex? All of these are also "sins" in the Bible but you don't refuse to grant these people a funeral at your church. You are all hypocrites and you disgust me. 
Christian = Christ like; There is nothing Christ like about what this Church just did. I am appalled that this should occur in a place were the compassion of Christ should be seen most. Shame on this place!
True evil. So glad that I don't call myself a christian anymore, because churches like yours that are so exclusive and show none of God's love.