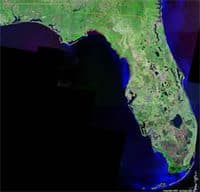 A judge in south Florida has become the fourth in recent week's to strike down the state's ban on gay marriage, in an inheritance case, Reuters reports:
Frank Bangor, who lived in Pennsylvania before his death in March, left his estate to the man that he married in Delaware. This included property in south Florida's Palm Beach County.
In finding the same-sex marriage ban unconstitutional, Circuit Court Judge Diana Lewis limited her ruling to the specific circumstances involved in the probate case.
The ruling did not include an order for Palm Beach County officials to begin issuing marriage licenses, according to Equality Florida, a gay rights advocacy organization.