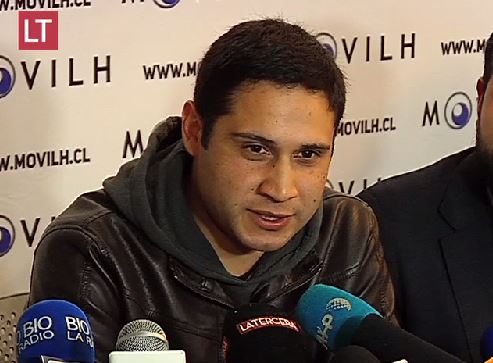 At a televised news conference yesterday, Navy officer Mauricio Ruiz, 24, became the first member of the Chilean military to come out as gay.
Equally as groundbreaking was the fact that Ruiz' announcement came with the full backing of the Chilean armed forces.  
BBC reports:
"We can do anything, be marines or in any branch (of the military). We can do whatever profession, and we deserve as much respect as anyone else," he told reporters in the Chilean capital, Santiago.
"In life there's nothing better than to be yourself, to be authentic, to look at people in the eye and for those people to know who you are."
Rolando Jimenez, president of Chile's Movement for Integration and Homosexual Liberation, expressed his gratitude to the Chilean Navy.
"(The Navy is) telling the country and the members of the institution particularly that it is possible for gays and lesbians to be part of the armed forces and that they aren't going to suffer discrimination because of their sexual orientation within these institutions," Mr Jimenez said.
Watch a Spanish-language report on Ruiz' announcement, AFTER THE JUMP…
Chile remains a highly conservative, Catholic country – where even divorce wasn't allowed until 2004. And despite a 2012 law aimed at combating anti-gay discrimination and hate crimes, LGBT individuals continue to face prejudice and unequal treatment under the law. 
A law governing same-sex unions is currently being debated, with Chilean President Michelle Bachelet coming out in favor of marriage equality despite a majority of Chileans opposing the idea.