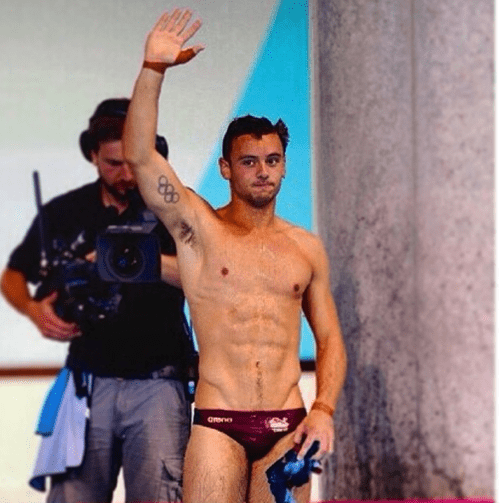 Tom Daley took home the gold medal in the men's 10-meter platform diving competition at the Commonwealth Games in Glasgow, Scotland on Friday.
Tweeted Daley:
Thanks for the support everyone!!! So happy! #GOLD now time to spend time with my friends and family ❤️ http://t.co/U6SB0AjjtY

— Tom Daley (@TomDaley1994) August 2, 2014
Daley released a video of his preparation for the competition and reaction to medal win, which you can watch AFTER THE JUMP…
Daley's boyfriend, screenwriter Dustin Lance Black, also sent out a congratulatory message following the results: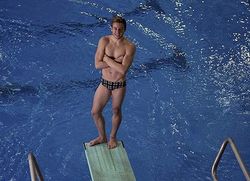 Openly gay Australian diver Matthew Mitcham also won gold at the Games in the 10-meter synchronized diving event, Outsports reports:
For Mitcham, winning the gold medal was an accomplishment since he had won six silvers in the event in the past few years. The Aussies beat the Brits by .18, an extremely close finish. Since there were only four teams competing in the final, no bronze medal was awarded.
You can head over to the Outsports article HERE to check out more photos from the competition.
Congrats guys!