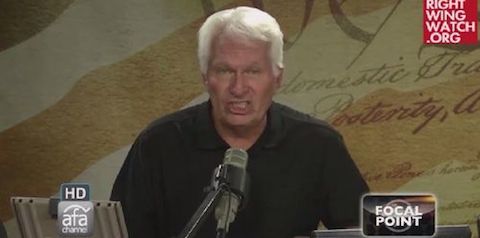 American Family Association spokeshater Bryan Fischer, who has previously said that Michael Sam's sexual orientation is an "explosive device sitting under the floorboards of his life," is claiming the openly gay NFL player was only chosen by the Dallas Cowboys "because he's a homosexual."
Said Fischer:
What the NFL has done here is they have discriminated against every heterosexual football player that also got cut. They didn't go to bat for those guys, they discriminated against everybody but Michael Sam.
Cowboys coach Jerry Jones has flatly denied suggestions that the NFL pressured the team to sign Sam. 
Watch, AFTER THE JUMP…
[via Right Wing Watch]