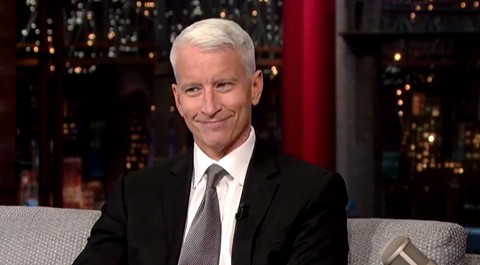 It makes sense that a newsman's coming out would be pretty matter-of-fact. For Anderson Cooper, he made the public disclosure via an e-mail to Andrew Sullivan of The Daily Beast in 2012:
"The fact is, I'm gay, always have been, always will be, and I couldn't be any more happy, comfortable with myself, and proud."
But Cooper's public coming out was a long time coming. Long considered an "open secret," Cooper was named the second most powerful gay man in America by Out Magazine — five years before he actually came out publicly. The feature discussed "the glass closet" and the issue's cover had two models wearing masks of Cooper and Jodie Foster.
The silver-haired journo explained to Sullivan that, while he didn't lie about his sexuality, he kept mum on his personal life due to the nature of his work.
"Since I started as a reporter in war zones 20 years ago, I've often found myself in some very dangerous places. For my safety and the safety of those I work with, I try to blend in as much as possible, and prefer to stick to my job of telling other people's stories, and not my own."
Since then, Anderson Cooper has continued to endear himself to audiences as an anchor and a television host. Relive just a few of our favorite Cooper clips, AFTER THE JUMP …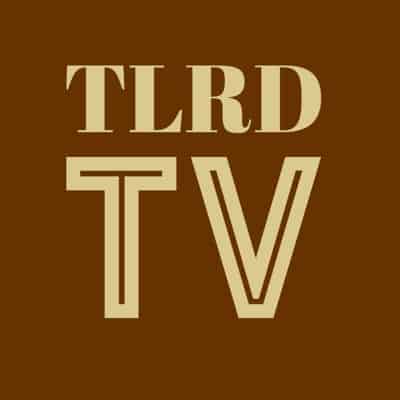 Part of Anderson Cooper's appeal is the emotional fervor with which he's helped dismantle the traditional notion of the emotionally-detached newsanchor. His passionate takedowns of inept politicians and ill-informed peddlers of ignorance defined his brand of coverage. You can see him let loose some indignation on Sen. Mary Landrieu following Hurricane Katrina above. He's also dug into a discriminatory Arizona Bill, a Texas State Rep's support of "reparative therapy," and others.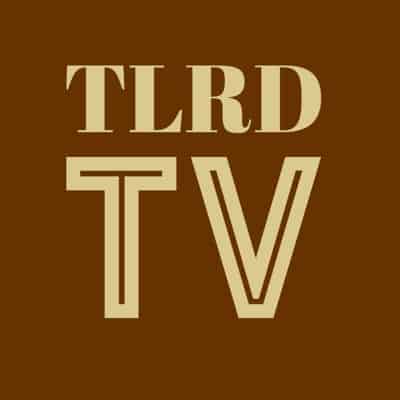 Anderson doesn't just report on the news, he's sometimes part of the story. Take the clip above, where he jumps in to rescue a young boy in Haiti. (Or when he was attacked while reporting from Egypt.)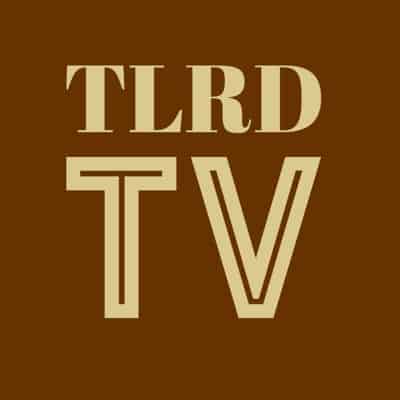 Cooper has played the straight-man to Kathy Griffin while co-hosting CNN's New Year's Eve since 2009. While it's usually Griffin getting the duo into trouble, Anderson's struggle to keep his giggling under control makes it even funnier. When Anderson came out, Griffin wrote in support: "My friend Anderson Cooper is the scion of one of America's great shipping and railroad families, the Vanderbilts. He's covered the military coup and eventual unseating of the democratically elected (albeit bat-shit crazy) Haitian president Jean-Bertrand Aristide. He's covered the small wars in Africa that use children as slave soldiers. He knows more about the women of The Real Housewives than perhaps even I do. He's covered the seemingly endless large wars in Iraq and Afghanistan. And by "covered," I mean he's really gone and covered them—with a security detail and without; embedded with troops and unilaterally—not from the relative safety of the Green Zone in Baghdad or the international zone in Kabul. He's sat down with despots in countries like Somalia, covered the atrocities in the Balkans and Burma. And he also happens to be gay."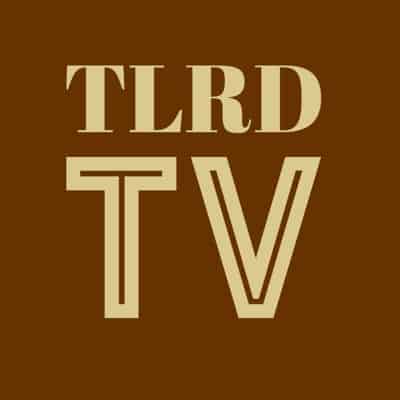 Speaking of giggles, Cooper's no stranger to cracking up on camera. Whether he's snickering about "pussy willows" (like in the clip above) or when he's fan-girling out over Cher, Cooper can't take himself too, too seriously. (After all, this is the guy who hosted The Mole.)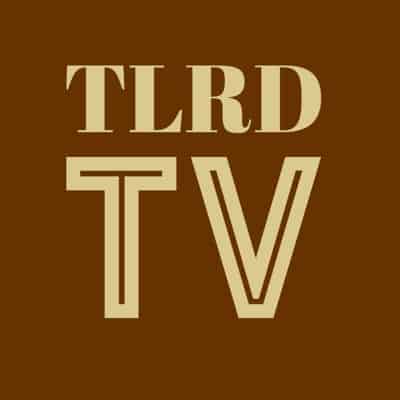 In 2013, GLAAD honored Anderson Cooper with the Vito Russo Award in recognition of his significant contribution to promoting equality. The award was presented by Madonna, and Jake Shears of the Scissor Sisters dedicated a song to Anderson. In his acceptance speech, he said: "As a gay person, it's important for me to remember that all of us come from a community whose stories have for too long been forgotten or ignored, a community whose lives have for too long been ridiculed or misrepresented, a community that in spite of all that has found ways to love and to laugh and to care for one another, a community that has found ways to stand tall and stand up and make ourselves visible."
What are your favorite Anderson Cooper moments?