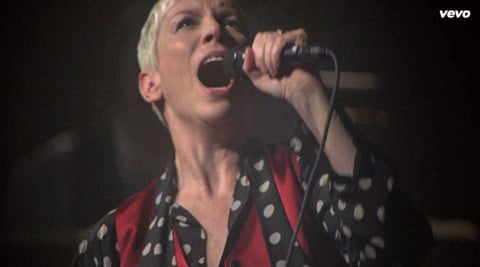 Earlier this week we reported that diva Annie Lennox would soon be out with her first non-holiday studio album in 7 years, a set of covers that includes Screaming Jay Hawkins' 1956 classic "I Put a Spell on You".
Hawkins classic has been covered before by Nina Simone, Creedence Clearwater Revival, Bryan Ferry, Sonique, and Jeff Beck feat. Joss Stone but Lennox's version will certainly rank among the best.
Listen and watch her perform it, AFTER THE JUMP…
Hear Lennox talk about the upcoming album, Nostalgia, HERE.