PepsiCo has announced the "Purple On!" campaign to support GLAAD's October 16th anti-homophobic bullying annual Spirit Day in 2014

Last Friday, PepsiCo announced "Purple On!" campaign to support GLAAD's October 16th annual Spirit Day, which inspires millions of Americans to wear purple to take a united stand against bullying and show support for LGBT youth, reports LGBT Weekly.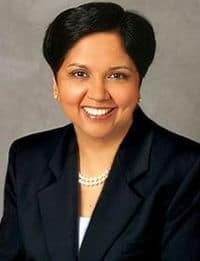 PepsiCo Chairman and CEO Indra Nooyi [pictured right] said:
"PepsiCo is deeply committed to building a workplace environment where all of our associates can bring their whole selves to work and are empowered to reach their full potential. That's why we are pleased to partner with GLAAD in support of Spirit Day, which fosters a spirit of inclusion in our communities."
As part of the campaign, PepsiCo is encouraging employees to wear purple on October 16th and to share GLAAD's anti-bullying messages and resources. 

Spirit Day coincides with the Gay, Lesbian & Straight Education Network's (GLSEN) "Ally Week." According to GLSEN's 2011 National School Climate Survey, 63.5 percent of LGBT students reported feeling unsafe at school and 81.9 percent reported verbal harassment because of their sexual orientation. 
Watch JJ Totah – Michael on Back in the Game - going purple for Spirit Day 2013, AFTER THE JUMP…