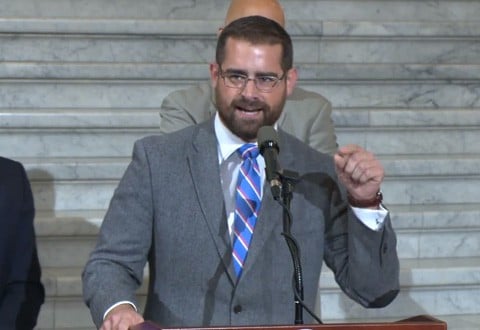 Here is additional footage of Pennsylvania Rep. Brian Sims at today's press conference and rally for hate crimes legislation at the state capitol in response to a mob attack on a gay couple last week.
Our earlier clip offered a bit of Sims' fiery speech (as well as the coming out of fellow lawmaker Jim Ferlo) but here's more.
Watch, AFTER THE JUMP…
Said Sims, slamming his fist on the podium:
"This state doesn't offer a single statewide LGBT civil right to people like me other than marriage and that's ridiculous. And what happens is attacks like this on people like me in my neighborhood. Don't let people tell you that we only have six or seven days left in session. That's B.S.!