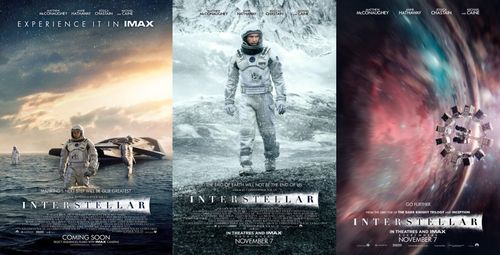 A weekly round-up of the best tech, science, and geek-related news from around the web.
 New Interstellar posters tease plot details of the upcoming Christopher Nolan-helmed sci-fi blockbuster. 
 Early this morning, NASA launched the first 3D printer into space. The demo printer, created by California-based Made in Space, is off to the International Space Station to help aid in the understanding of the long-term effects of microgravity on 3D printing. Said Made in Space CEO Aaron Kemmer: "This is more than a 3D printer. It's more than a machine shop in space. It's a landmark for humanity. For the first time in the history of our species, we will be manufacturing tools and hardware away from the Earth. Now that we've made this breakthrough, the sky is no longer the limit for additive manufacturing – the era of off-world manufacturing has begun." Check out a CNET video on the historic moment below:
 X-Men spinoff film Deadpool gets a February 12, 2016 release date - with Ryan Reynolds expected to reprise his role as the "Merc with a Mouth."
 Longtime Apple magazine Macworld will be shutting down its print publication.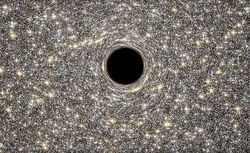 Hubble Space Telescope finds supermassive black hole at the center of the smallest galaxies ever discovered. Via NASA: "The finding implies there are many other compact galaxies in the universe that contain supermassive black holes. The observation also suggests dwarf galaxies may actually be the stripped remnants of larger galaxies that were torn apart during collisions with other galaxies rather than small islands of stars born in isolation."
 Study finds over 99 percent of the 3.7 million comments submitted to the FCC about net neutrality were in favor of net neutrality. 
Virtual reality company Oculus Rift had its first ever keynote event yesterday – where the company announced its new prototype: the Crescent Bay and teased what the future holds for VR. Check out the conference below: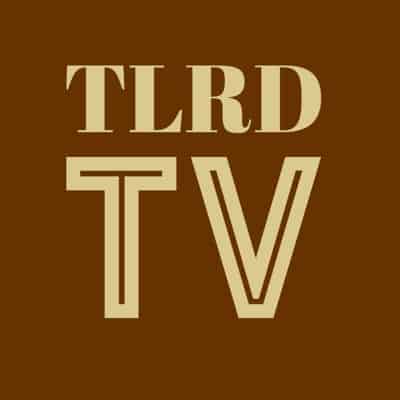 Scientists are re-engineering photosynthesis to grow more food. 
 If you've ever flown Southwest Airlines, it can be a little jarring not having assigned seats on your flight. But as a recent episode of Mythbusters proves – there's a method to the madness. Gizmodo reports: " In another test, they boarded the plane in free-for-all fashion, without assigned seats, and found it took the least amount of time at 14 minutes, 7 seconds. Passengers gave it the least favorable score in comparison to the other methods tried. Southwest has been using this method since 1971."
 Check out this amazing aerial footage from the top of the Swiss Alps taken by drones.
 5 tech startups that could radically transform our world. 
 Tesla and Space X CEO Elon Musk says self-driving automobile technology still has another 5 to 6 years before full implementation – but once it's here, we can expect our roads to be much safer. 
 Check out this visual breakdown that shows why moon landing conspiracy claims are completely bogus. 
 Mystery Science Theater 3000 has arrived on Vimeo. You owe it to yourself to check out (or revisit) this cult classic. 
 Shocker: Texas is considering middle school textbooks that misleadingly teach students that there is significant scientific disagreement about the cause of climate change. Wonder if the Exxon Mobil logo will be on the front cover?