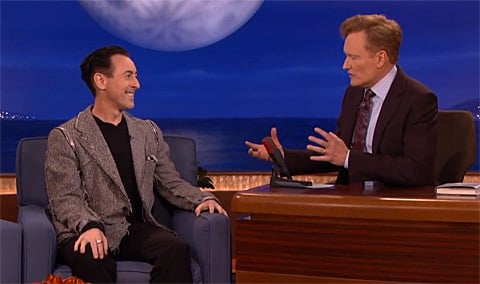 Last week, actor Shia LaBeouf appeared on Jimmy Kimmel and told an insane story about the night he drank too much last June and ended up in a jail cell after causing a scene at a performance of Cabaret on Broadway and grabbing actor Alan Cumming's butt in the process.
Cumming told Conan O'Brien his side of the story last night and showed some concern for LaBeouf's state of mind. He said that the cast of the show that night was "freaking out because somebody seemed to be a crazy person in the audience", or "a LaBeouf quality to the air" as Conan puts it.
Cumming says that he thinks LaBeouf has "made a good recovery" in the public eye given the craziness of the incident and forgives him also given the fact that he said Cumming is "the sexiest guy he's ever seen."
Watch, AFTER THE JUMP…