New Music from Peter Broderick, Kate Tempest, Oh Be Clever, GL, Empathy Test, Damien Rice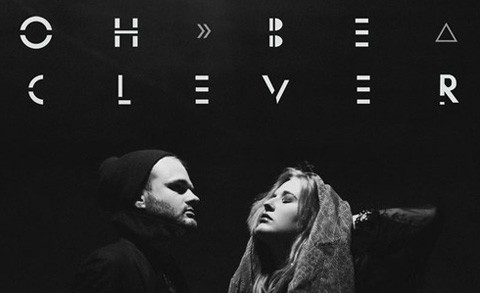 New Music is a fresh column brought to you by Jim Redmond who writes for Towleroad and for Irish music website Deadly Music!, which was shortlisted for Best Irish Music Blog 2014. This will be appearing in addition to our regularly scheduled OXD Mirror.
Deadly Music! covers mostly alternative and indie genres but there's also a focus on electro pop, electronica, ambient, modern classical/neoclassical, post rock and drone.
Generally you'll find that this column will avoid most mainstream music – unless it's particularly deadly – to give new, emerging and fringe artists a chance. All tracks are available on a Soundcloud playlist, some of them on a Spotify playlist….both of which are embedded at the end of this column.
Enjoy!
Peter Broderick: Colours Of The Night (Satellite Version)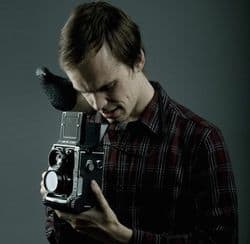 Peter Broderick is a musician, composer and singer from Oregon who is probably still best known as a touring member of Efterklang. He has also worked on various collaborations with the likes of Machinefabriek and Nils Frahm and has released fifteen solo albums – not bad for a 27-year-old.
His solo work includes two early solo piano albums (Float and Docile), an accompaniment for a performance art piece called Music For A Sleeping Sculpture Of Peter Broderick and a number of recent albums that fit nicely into the indie/folktronica genres.
Hugely talented as well as massively prolific, Broderick always surprises although recent collaborations with acts like Olafur Arnalds and The Album Leaf felt like inevitable gifts to fans.
His latest release is Colours Of The Night (Satellite Version), taken from an album of the same name to be released early next year.
Broderick is currently on a European tour.
***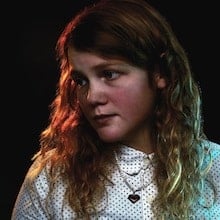 Kate Tempest: Everybody Down
Kate Tempest is a novelist, playwright, performance artist, poet and rapper from London, England.
Her debut album Everybody Down was released back in May but has recently been nominated for a Mercury Music Award along with the likes of Damon Albarn, FKA twigs, Anna Calvi and East India Youth.
In good company then, but given Tempest's massive talent and the sheer originality of her music, she should be a shoe-in.
A published poet, she has also written and is currently performing Brand New Ancients, an epic spoken-word "story of everyday heroes" set to a live score that last year won the Ted Hughes Poetry Prize.
Everybody Down is a revelation.  Every song on the album correlates with a chapter in her debut novel The Bricks That Built The Houses, an urban tale following the tribulations of London masseuse, waitress and dancer Becky.
A genuinely dark, threatening and epic album, there's something on Everybody Down that you shouldn't let pass you by even if you just don't – like me – get rap.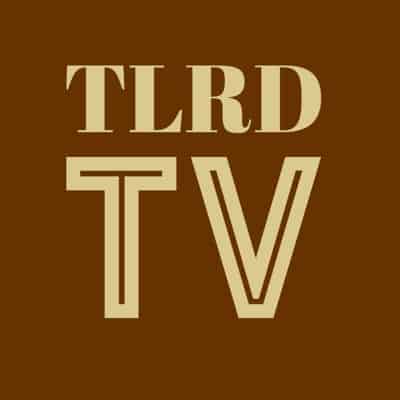 Check out four more tracks and some killer playlists,
AFTER THE JUMP…
***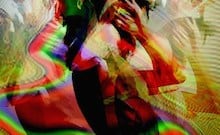 Oh, Be Clever: My Chest
Oh, Be Clever is a female-fronted duo from Salt Lake City best known for their indie rock(ish) leanings.  Showing a softer side on their latest track, My Chest is an 80s-referencing massive pop ballad about the fear and expectations of a new relationship.
There's a lot of female-fronted indie/electro pop duos around at the moment.  Leading the charge is CHVRCHES – covered last year by The OXD Mirror – followed closely by newcomers Wonderful Humans.
My Chest is a worthy addition and a perfect accompaniment to Wet's 2013 sad-pop breakout track Don't Wanna Be Your Girl.
***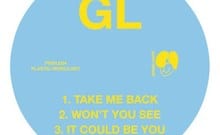 GL: What Happened To Us?
Another new female-fronted electropop duo, GL are from Melbourne, Australia.
Their self-titled debut album just dropped yesterday.
A downtempo sad-pop killer, What Happened To Us? doesn't shy away from it's 80s influences and is all the better for it.
 ***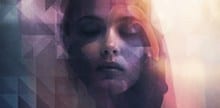 Empathy Test: Throwing Stones
Empathy Test is yet another electro pop duo, in this case Isaac Howlett and Adam Relf from London, England.
Their press release is a touch pretentious to be honest.  However, while PR can oftentimes cover up for shady content, that's not the case with Empathy Test.
Like GL and Oh, Be Clever, Throwing Stones is heavily influenced by 80s electro and synth pop but – to be clear – influenced by is not the same as derivative.  
Going for a darker take on the 1980s, Empathy Test, with soaring and sometimes minor key synthetic chords and sad-pop 80s melodies, the duo take inspiration as much from CHVRCHES and M83 as from early Depeche Mode and – most obviously – OMD.
The 80s revival (about the fourth one?) continues apace and if Empathy Test can keep up with new OMD while paying homage to 30 years ago, keep it coming we say.
 ***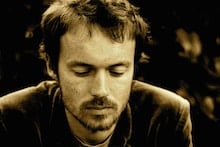 Damien Rice: I Don't Want To Change You
Irish singer/songwriter Damien Rice is the opposite of Peter Broderick when it comes to output. With just two (massively successful) albums to date - O (2002) and 9 (2006) - Damien recently announced his third album My Favourite Faded Fantasy, to be released at the end of this month.
In the intervening eight years, he's been involved in various collaborations and side projects the best of which was his work on French actress and singer Mélanie Laurent's debut album En t'attendent.  Rice worked on five of the tracks and duets with Laurent on two of them including the outstanding Everything You're Not Supposed To Be.
Firmly in the singer/songwriter genre, the title track and I Don't Want To Change You from the new album don't suggest a change in direction and sometimes that's just fine.
Still miserable, that's why we love him.
 ***