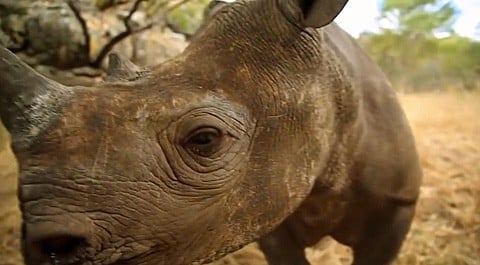 In August we reported that South Africa would evacuate 500 rhinos from the Kruger National Park to protect them from poachers as the illegal trade in their horns continues to decimate their populations. A record 1,004 rhinos were killed in South Africa in 2013 and many of those brutally slaughtered leave behind rhino orphans which are left to fend for themselves or taken in by conservationists.
Chizi's Tale is a new children's book that tells the story of one such infant in Zimbabwe, and was written by Jack Jones, a senior in high school at Brunswick School in Connecticut. Chizi's Tale is the true story of an abandoned baby rhino which is being raised by a park ranger and his family. All proceeds from the sale of the book go to TUSK, the British charity which uses conservation as a tool to fight poverty, facilitate education and end conflict, while protecting areas rich in biodiversity and taking an active role in the fight against rhino poaching.
Check out a preview behind-the-scenes story of the book, AFTER THE JUMP…
Enlighten your kids, and check out the website here.