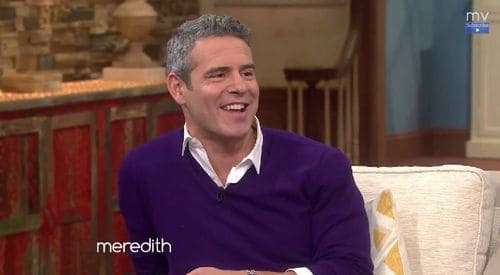 Bravo host and executive Andy Cohen stopped by Meredith Vieira's show the other day to talk about his new book, The Andy Cohen Diaries. While there, Andy shared a story featured in the book about how he offended Barbara Walters with an unintentional "old person joke" while he was co-hosting The View earlier this year.
"I could tell the minute I said it," Andy said. "Cold front emanated from my left."
Andy also chatted with Meredith about the book party that Anderson Cooper threw for him and snapping a selfie with Monica Lewinsky and NeNe Leaks.  
Watch, AFTER THE JUMP…
Bonus video: