A federal judge has struck down Kansas's ban on same-sex marriage, the Washington Blade reports: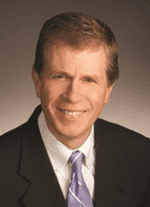 In a 38-page decision, U.S. District Judge Daniel Crabtree, an Obama appointee, issued a preliminary injunction against the enforcement on Kansas law prohibiting of marriage rights for same-sex couples. The injunction is warranted, Crabtree writes, because of legal precedent and because state officials defending the law haven't made a sufficient case they would prevail in court.
"Because Kansas' constitution and statutes indeed do what Kitchen forbids, the Court concludes that Kansas' same-sex marriage ban violates the Fourteenth Amendment to the Constitution," Crabtree writes. "Accordingly, the Court grants plaintiffs' request for preliminary relief and enters the injunction described at the end of this Order."
The ruling was temporarily stayed until 5 pm CT on November 11.
The Blade adds:
The decision comes on the heels of a hearing on Friday on the matter of issuing a preliminary injunction in the case. According to the Associated Press, the state urged the judge not to block the state from enforcing the ban until a decision from the Kansas Supreme Court, which is scheduled to hold hearings on a related case on Nov. 6, but the ACLU maintained further delay would harm same-sex couples in Kansas. At the conclusion of the hearing, Crabtree said he would decide whether to issue a preliminary injunction in the case "as quickly as we can."
Read the ruling below, via Equality Case Files: