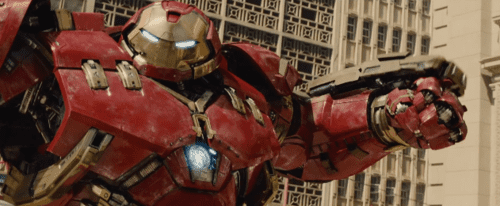 Yesterday Afternoon Samsung dropped a slightly recut version of Marvel's upcoming superhero movie Avengers: Age of Ultron. For the most part, the content of the trailer is just a slight reshuffling of scenes that were revealed last month in a leaked promotional ad. There are, however, a few key differences in Samsung's version of the trailer. Earlier this summer Samsung and Marvel announced that they would be partnering with one another to "bring [Samsung's] industry-leading mobile display technology to life." That sponsorship is clear all throughout the trailer that, if you look closely, is filled with Samsung Galaxy phones, tablets, and even a conveniently placed Samsung store.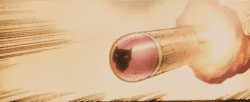 In terms of actual superhero reveals, the most interesting things to se are actually in the blink-and-you'll miss it flip animation that Marvel uses as its title cards. Still shots of the animation depict Captain Marvel, Dr. Strange, and a missile emblazoned with the Black Panther's signature logo.
Last month Marvel CEO Kevin Feige announced Marvel's roster of films for its Phase 3 rollout of superhero flicks to be released in the coming years. While it's unlikely that these will make appearance in Age of Ultron, these could very well be hints of what the movie's easter-egg post credit scene could have in store for fans.
Check out the latest extended trailer for Avengers: Age of Ultron AFTER THE JUMP…