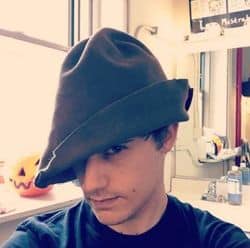 This January as a part of its return from a midseason break, the CW's 'The Flash' will introduce Hartley Rathaway, best known as the supervillain Pied Piper. Rathaway, who's to be played by Broadway actor Andy Mientus, will be portrayed as being openly gay. Mientus, who is bi, spoke with Vanity Fair about his excitement and nervousness at bringing the Silver Age comic book villain to the small screen:
"The universe of 'The Flash' has such an intense, passionate fanbase, which has existed since the '60s," he said. "This is the first time he's been in a live-action, on-camera interpretation, so I hope I pulled it off."
Technically, the Pied Piper will be the third queer character to be prominently featured in DC's televsion universe. Nyssa al Ghul of the Leage of Assasins was first introduced in 'Arrow' and crime lab director David Singh, who is the Piper's lover in his most recent dpiction in the comics.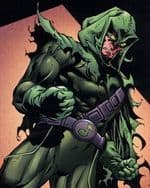 "With the gay thing, I feel like I'm representing a whole community," Mientus said. "People are excited to see this character, so it is a lot of pressure. But I'm glad they are introducing the character to the show. It's a huge step forward, and I'm thrilled to help make that happen. It's awesome."
'The Flash' returns January 20. 
You can also check out Pied Piper's appearance on the 1970s live action television series 'Wonder Woman' and his brief cameo on 'Justice League Unlimited,' AFTER THE JUMP…
[top photo via Instagram]