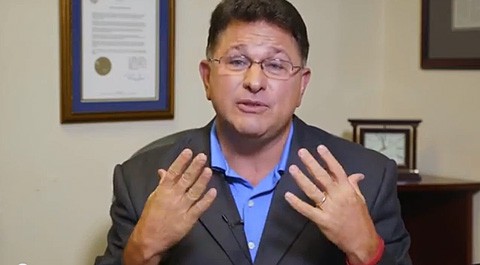 Florida Family Action, Inc, a conservative group led by anti-gay wingnut John Stemberger (above), filed lawsuits on Tuesday seeking to stop marriage equality from going into effect on January 6 when a stay of U.S. District Judge Robert Hinkle's ruling striking down the state's gay marriage ban expires, the AP reports: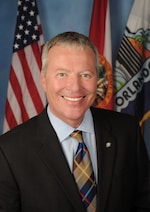 The officials named in the lawsuits are Osceola County Clerk of Court Armando Ramirez, Orlando Mayor Buddy Dyer (pictured, right) and Circuit Judge Robert LeBlanc.
The conservative group argued the lifting of the state's ban on same-sex marriage applies to only Washington County in the Panhandle, where the legal challenge originated.
Ramirez is the only Florida clerk of courts outside of Washington County who has publicly said he will issue licenses to same-sex couples, according to a survey of clerk of courts done by The Associated Press last week.
Dyer and LeBlanc have said they plan to officiate at same-sex weddings on Jan. 6, the day Florida's ban on gay marriage is scheduled to be lifted.
Said Stemberger of the suits:
"All three of these officials have shown great contempt and disrespect for the rule of law and are behaving irresponsibly and unprofessionally. The federal court decision is clear that it only applies narrowly to the two plaintiffs and only in Washington County. Elected officials must be held accountable to the law and to the constitution they have sworn to uphold. Part of the reason for the recent landslide mid-term election was the utter disregard and insolence shown by President Obama for the rule of law which is now infecting so many other politicians across America. Respect for law must be restored or else legitimacy in government as an institution will diminish at an even greater rate. Ultimately, if these local officials continue in this same reckless pattern of behavior, they could easily face the same fate as so many other politicians did who are now retired as a result of the last election."
Stemberger said in July that the fight against same-sex marriage is "worth dying for."
Florida Attorney General Pam Bondi asked Hinkle late on Monday to clarify the scope of his ruling, asking him to specify whether it applies to clerks throughout the state. A majority of the 67 county clerks in Florida have said they will not issue marriage licenses to gay couples unless it is clarified.
Florida Family Action also filed a brief in the case arguing that the judge cannot expand the scope of his ruling to include any other clerk in the state.