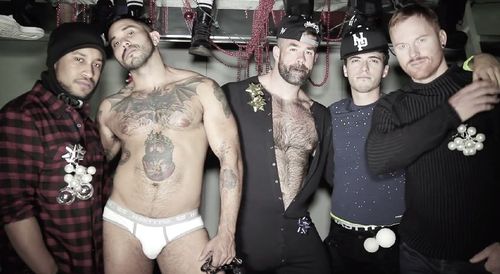 Citing the 30 second spot's "edgy" content, Time Warner has pulled Nasty Pig's new, homoerotic commercial for its underwear line. The ad had already aired four times on the gay-themed Logo channel and was scheduled to run on TBS, Lifetime, and late night on Cartoon Network before being yanked.
Speaking with Gawker's Rich Juzwiak, Tara Wolf, whose Wolf Media Inc. handled the ad buy, said:
I've had my own company since 1998, I've been doing advertising since 1992. I've never had somebody not tell me exactly what the problems are. I've never just had them flat out reject like that. That's what bothered me. The hair went up on the back of my neck, like, this is wrong. It felt like homophobia to me. I didn't understand why they just didn't tell me what the problems were so that I could give them an alternate solution."
Added Nasty Pig CEO David Lauterstein: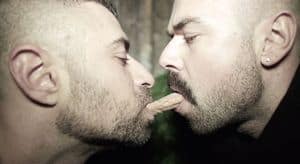 "I just wanted to make a commercial that represented my brand and the customers we sell to. We never intentionally made this commercial with the thought of being banned just to get press. We gave them plenty of time to offer edits as we knew this commercial might be strong for television. You can't do stuff like this for press. That's why there's an approval process. You can't do sensational things on non-live TV. That's why they have a standards board, to prevent situations like this."
Update: TWC has released a statement on the ad's removal:
"Proper guidelines were not followed in this instance; we made a mistake. We are sorry and we will work with this client to make it right."
Watch the "edgy" ad, AFTER THE JUMP…