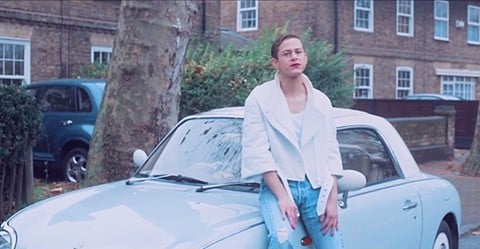 Too Bright is the third album from the out gay Seattle-based artist Perfume Genius.
You may recall the videos for "Queen" and "Grid" here on Towleroad as well as his earlier clips for "Dark Parts" which featured members of his family and "Hood", which featured the late adult performer Arpad Miklos brushing his hair.
This week PG (aka Mike Hadreas) dropped the video for "Fool", directed by Charlotte Rutherford, who also directed "Grid", and the clip features Hadreas rollerblading into situations that get more surreal by the moment, culminating in a dance performance with several life-size black fowl and a panel of judges.
Enjoy, AFTER THE JUMP…