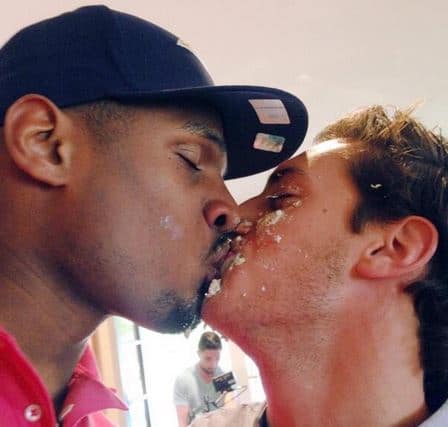 Sitting down with Oprah for an interview that aired on OWN last night, Michael Sam was asked about the infamous "cake kiss" he shared with boyfriend Vito Cammisano that aired on ESPN after Sam was drafted to the St. Louis Rams late in the seventh round of the NFL draft. 
Oprah asked Sam whether the kiss was staged for the cameras, as well as whether he thought the kiss itself was "too much" for America and the NFL to handle? 
In a separate clip, Oprah asked Sam if he thinks he isn't in the NFL now because he "wasn't good enough to play" or because he's gay.
Find out, AFTER THE JUMP…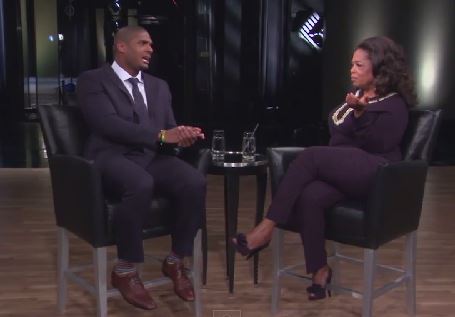 Did you watch the interview and documentary? What did you think?