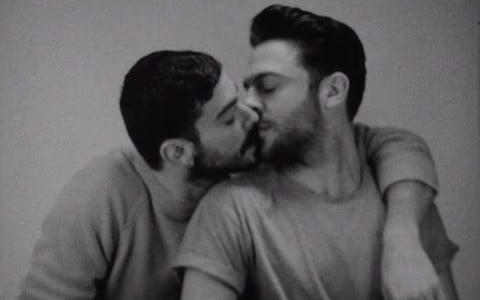 British singer-songwriter Jessie Ware takes a photo booth as inspiration for the video for her latest single "You & I (Forever)". The blissful clip features friends of Ware as well as her husband Sam Burrows.
Also taking a turn in the booth is Miguel, who co-wrote the track with Ware and Benzel.
Says Ware's label of the video:
"In celebration of the themes of love and life-long companionship in the song, Jessie made an open invitation to family, friends and fans to feature in the video for the new single. People were asked to come down to the shoot in a photobooth, whether that was with friends, lovers, married couples, family, siblings – all were invited to be on film. The results are a touching montage of a moment captured in time to the backdrop of You & I (Forever)'s heartwarming message."
Check it out, AFTER THE JUMP…