After months of fighting tooth and nail to keep gay couples as second class citizens in Florida, Attorney General Pam Bondi is accepting the inevitable and waving the white flag…for now.
The Miami Herald reports: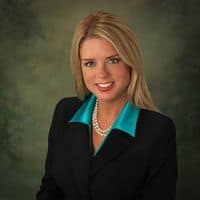 "The judge has ruled, and we wish these couples the best,'' said Bondi spokesman Whitney Ray in a statement. […]
Ray said there has been no decision as to whether Bondi will continue to pursue the appeal before the 11th Circuit.
John Stemberg, director of the Orlando-based Florida Family Policy Council which initiated the constitutional ban on gay marriage, said he believes that Bondi has exhausted all legal options. He remains hopeful that the U.S. Supreme Court will take up the issue and restore the state's right to ban same-sex marriage. 
"There could be an appeal to the 11th Circuit but I'm not sure how successful that would be given the fact that they've kicked it back once,'' he said. "She's done her job, and that's all we could ask of her, and she's done it well." 
Same-sex couples can already marry in Miami-Dade county. All other counties will begin issuing licenses tomorrow. Aaron Huntsman and William Lee Jones, a gay couple whose legal fight against Florida's gay marriage ban has been in the headlines for months, will marry LIVE in Key West after midnight tonight. 
Previously, "Tampa Bay Times Names 'Modern-Day Anita Bryant' Pam Bondi Its 'Loser of 2014'" [tlrd]