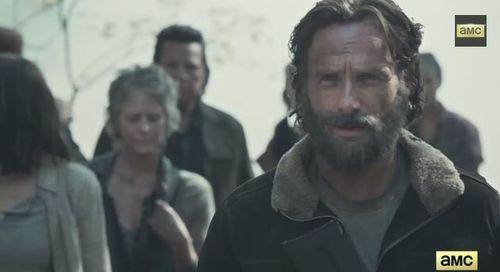 AMC debuted a new trailer for the remaining eight episodes of The Walking Dead's fifth season featuring Rick Grimes and his group of survivors traveling through a mist enshrouded forest facing off against unseen enemies. Rick's children, Carl and Judith, and new character Father Gabriel Stokes are curiously missing from the trailer. Daryl Dixon is present, but don't expect any man-on-man action from him this season. 
Watch the group of survivors on the offensive, AFTER THE JUMP…
The Walking Dead returns on Sunday, Feb 8.