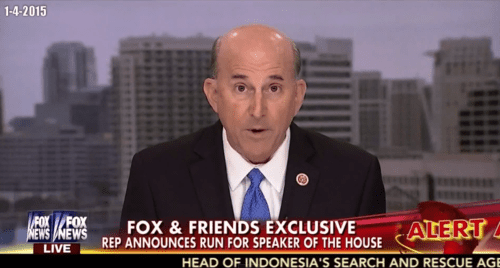 Louie Gohmert, the Texas congressman who is a little too familiar with the sex lives of caribou and thinks gays are unfit for military service because massages from their lovers makes them "vulnurable to terrorism," announced today his plan to unseat John Boehner as Speaker of the House of Representatives. 
Fox News reports: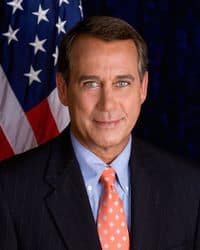 Gohmert, among the House Republican caucus' most conservative members, made the announcement on "Fox and Friends," saying he decided to run after Rep. Ted Yoho, R-Fla., said Saturday that he would challenge Boehner for the chamber's top post.
"We have heard from a lot of Republicans that said, 'I would vote for somebody besides speaker Boehner.' But nobody will put their name out there," Gohmert said. "That changed yesterday with Ted Yoho."
Gohmert also hinted that another House member will announce a challenge to Boehner on Sunday.
Boehner once again returns to Capitol Hill amid challenges to keep his post, largely from the conservative members who most recently say he caved in by agreeing last month to a $1.1 trillion temporary federal spending bill, which averted another partial government shutdown.
Group members complained in part because they think Boehner did not try to punish President Obama enough for sidestepping Congress on immigration reform.
Watch the announcement, AFTER THE JUMP…