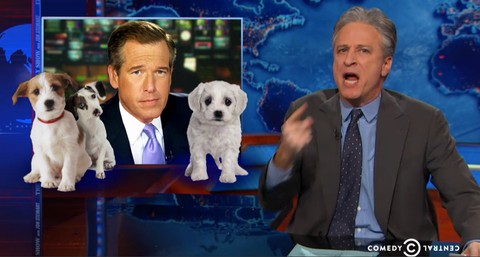 Jon Stewart has figured out what happened to Brian Williams, diagnosing him with a case of "Infotainment Confusion Syndrome."
"It occurs when the celebrity cortex gets its wires crossed with the medulla anchor-dalla."
Stewart also looks at the media mob which has come for Williams and is finally exercising some real skepticism:
"Finally someone is being held to account for misleading America about the Iraq war!"
Watch, AFTER THE JUMP…