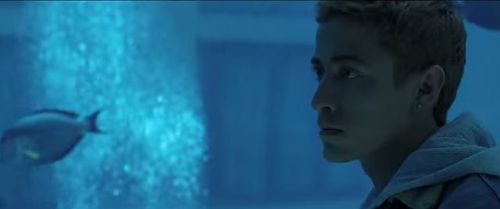 Karim Ainouz's Praia du Futuro (Futuro Beach) brought a different kind of narrative aesthetic to the gay independent film circuit early last year. The film chronicles a manic whirlwind relationship that blossoms between two men who meet due to a personal tragedy and quickly lose themselves in one another.
Broken into three distinctly chaptered sections, Futuro Beach's visual style shifts dynamically as it follows Donato (Wagner Moura) and Konrad (Clemens Schick) from an oversaturated Brazil to a steely, iron-hued Germany.
The film is finally making its way to US theaters this upcoming April, and the trailer alone conveys the stylized, frenetic energy that sparked the film's early buzz.
Take a look at the new trailer AFTER THE JUMP…