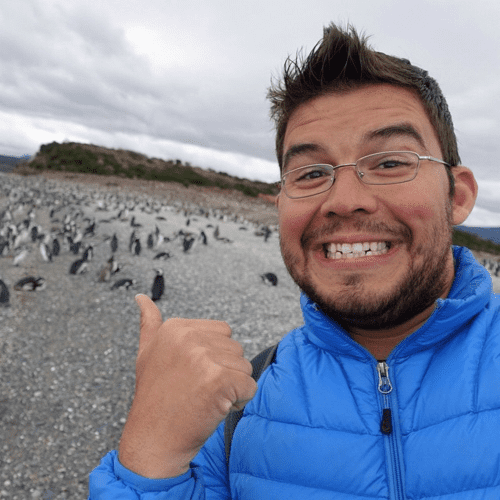 (breakawaybackpacker – instagram)
This new series features dispatches from LGBTQ travel writers, bloggers, and photographers who are on the road in far-flung places. If you know somebody who should be featured here, send us an email at travel@towleroad.com.
"Breakaway Backpacker" Jaime Davila is currently trekking through Patagonia and taking some obscenely beautiful photos along the way. Davila, 29, publishes at Breakaway Backpacker and on his Instagram and is currently on his second trip around the world, with no return date, after quitting his job and cutting his ties with corporate America.

It's basically what many of us dream of doing but just don't for whatever reason. Says Davila: "Life is short…why not do what makes you happy and let others do what makes them happy too." Sounds like a pretty good philosophy.
So Davila now finds himself in Patagonia. Patagonia sits at the southern tip of South America and is a region shared administratively by Chile and Argentina.
Writes Davila of the top photo:
"EEEEEEEEEEEEEEEeeeeeeeeee PENGUINS!!! This was one of the things I was most excited to do when I arrived in Ushuaia. You can take a tour that takes you to an island full of penguins. It's expensive ($107), but so worth it. This was my face when I arrived on the island. I couldn't stop "EEEeeee-ing" in my head jajajajaja. Can't wait to share photos of these cute little creatures. PS took this with my P&S but wanted to share my excitement before so shared it here lol."
Davila is backpacking in Tierra del Fuego National Park.
Davila on Instagram: "2 of the 4 King Penguins on the island. King Penguins don't normally visit Martillo Island, but for some reason 4 of them have showed up and have been there a few weeks. I never thought I'd see King Penguins in the wild unless I went to Antarctica but nope there they were. I got lucky. They're so fucking beautiful and stunning. Also a lot bigger than the Magellanic Penguins that are normally the only ones on the island"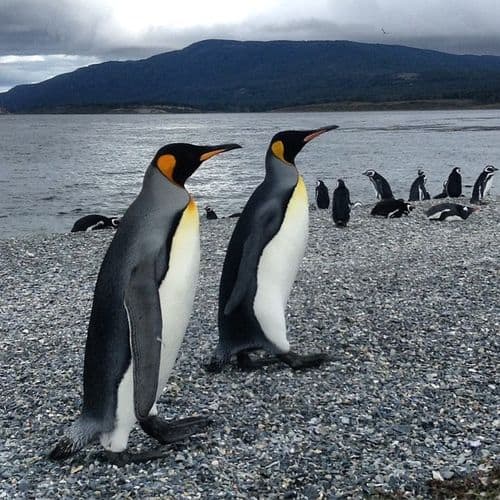 Check out some more of Davila's stunning photographs, AFTER THE JUMP…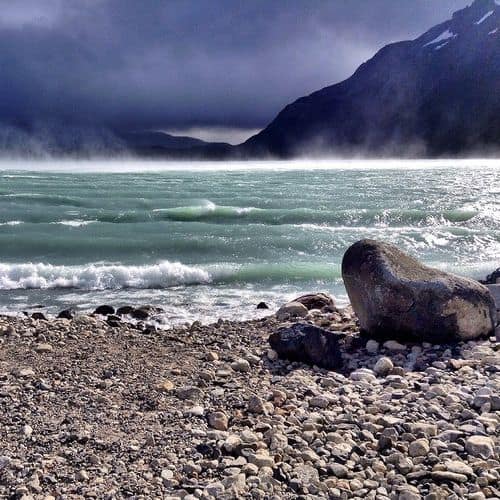 Caption: "I finally made it to my camp site 8 hours later. Yeah that's how long it took me to walk 25km (15.5miles) through lots of up and down terrain. The views were stunning as you can see from my previous photos. I was exhausted had dinner and before going to sleep wanted to see the lake & just sit down and enjoy the view. That didn't happen though cus a storm was coming in and the wind was crazy. So yeah just went to sleep cus I had been up since 3am and the next day I had another 25km (15.5miles) walk to my next camp. Oh day 3 was my worst day. It broke me & well will share more with photos tomorrow. PS the color of the water is just a stunning shade of blue. Can't get over it."