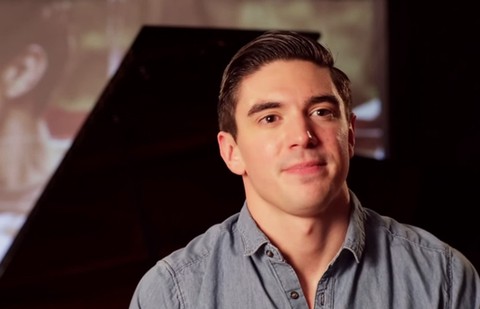 Steve Grand, who catapulted to success on the heels of his super-viral "All-American Boy" video (now closing in on 4 million views), dropped an EPK this week talking about his upcoming album of the same name, which he has been working on since and is released on March 24.
"What really made a difference for me was the people who would write in," Grand says of his romantic clip about the guy that got away. "That made me realize that yes this was why I did this. To connect people, and to connect with people. Thousands of letters and emails were coming in at the time…"
He adds:
"So while people say this is no big deal anymore. Who cares? You know who cares are the kids that are really struggling with this. The kids who feel like they would still rather be dead than live life as a gay person. I'm thinking about them all the time when I'm doing these things. Because deep down we really all just want to loved, we want to experience love, we want to give love, we want to take in love, and we want to feel valued and understood…
…That's all you could hope for as an artist, as someone who lives to be a uniter."
Watch, AFTER THE JUMP…