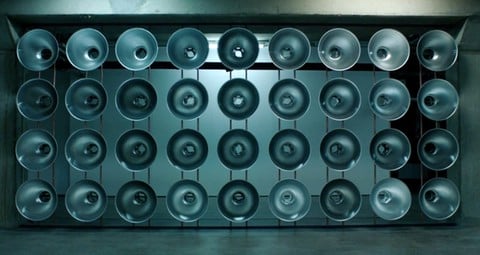 British electronic dance outfit Hot Chip has announced its next album, co-produced by Mark Ralph.
Why Make Sense? is set for release on May 18 and you can get a taste of the forthcoming sound with a new track they released on Monday called "Huarache Lights".
"Huarache Lights" is punctuated by a colorful video from Andy Knowles inspired by a light installation by Robert Bell.
JMG notes: "Salsoul fans will recognize a fleeting vocal sample from the 1983 First Choice classic, Let No Man Put Asunder."
Watch, listen, and dance, AFTER THE JUMP…