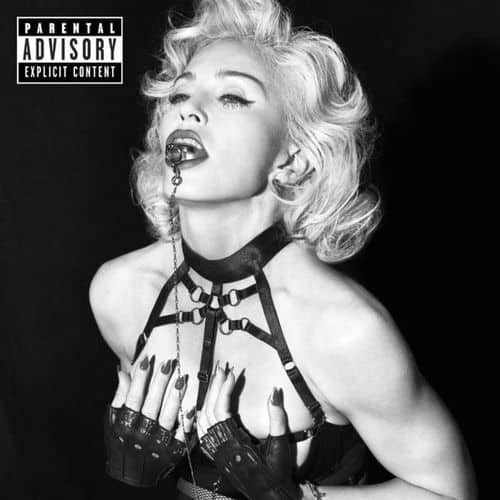 Madonna released three new tracks from Rebel Heart  — "Iconic (feat. Chance the Rapper and Mike Tyson)", "Hold Tight", and "Joan of Arc" — after last night's Grammys and they are now available for listening online.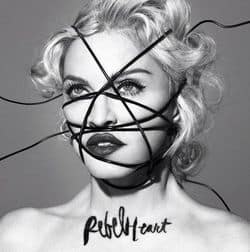 Madge also called in to Ryan Seacrest's radio show from her bed this morning and revealed new details about the show, her tour, and flashing her butt on the red carpet.
Listen to all the clips, AFTER THE JUMP…
About the show, she said it was "a little scary" to be pulled up to the ceiling in the harness.
"The one thing everyone forgot to do,was tell me when I could sit up [in the harness]. So, I'm laying back there, like forever… in this super extreme back bend, hanging over the audience. I was like 'Can I sit up now? Is the camera off of me? No one said M you can sit up now in my ears. It was the one moment everyone overlooked. Eventually, I sat up and was like 'Screw this, my back is killing me.'"
Of the red carpet butt flash, she said:
"I had an inspired, accidental wardrobe malfunction moment…Literally, for one second when I walked away, I mooned. It wasn't really mooning, I just lifted my dress up…Everyone's seen my naked butt already. Not for a while, not since the 90s. It's the age of ass, isn't it? For lack of a better phrase…it was just me having fun and being cheeky. No pun intended….That was a little part of my Rebel Heart."
She also talked about working with Diplo, NAS, and Mike Tyson, going on tour, and the possibility that she'll ever get married again."
Listen to all the clips, AFTER THE JUMP…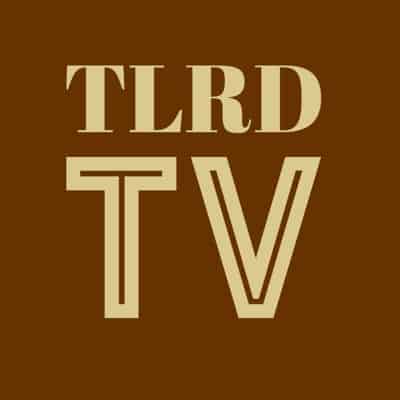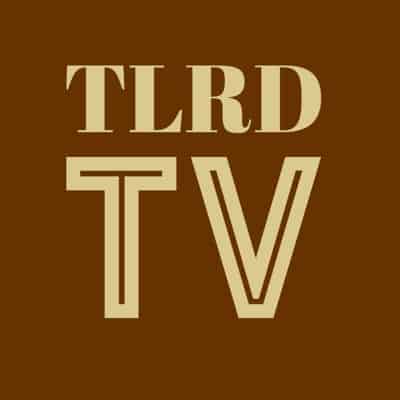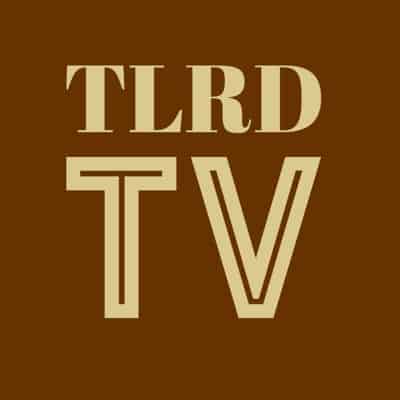 Seacrest interview: