NEW MUSIC: Swedish Gothic Post Punk, Goodly Thousands, The Assist, Public Service Broadcasting, Seafret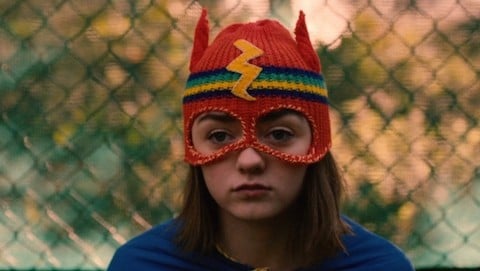 New Music is brought to you weekly by Deadly Music!, which covers mostly indie/alternative music as well as electronica, ambient/modern classical, pop and anything really, really good.
Most tracks are available on a Soundcloud playlist, some of them on a Spotify playlist….both of which are embedded at the end of this post.
You can sign up for weekly updates from Deadly Music! at the end of this post.
***
RA: "These Days"
With a name even more anonymous than Merchandise, Swedish act RA make dark, brooding gothic post punk / alternative rock influenced by The Cult, the dark, brooding version of Depeche Mode and the pure energy of Scandinavian proto punk act Iceage.
Have a listen to two track from RA's forthcoming album Scandinavia which is out on Swedish label Adrian Recordings on March 3rd.
***
Goodly Thousands: Sunshine Hair EP
Goodly Thousands is a band based in Dublin, Ireland and signed to Portland, Oregon label Shelflife.
The trio make indie pop guitar music for fans of 90s English acts like early Primal Scream, The Bluetones and The Charlatans.
The EP Sunshine Hair is the follow up to the nearly sold out debut 7″ "Honest" / "I Wish," and continues right where that release left off with four irresistible guitar pop classics.
A 2011 EP including the original versions of "Honest" / "I Wish" is also streaming below.
 ***
Listen to new tracks by The Assist, Public Service Broadcasting and Seafret, AFTER THE JUMP…
The Assist: "In Your Ear"
English indie pop quartet The Assist were one of the best breakout bands of 2014, making a mark with their chippy, pretension-free indie guitar pop on the eponymously titled "The Assist."
Hailing from Walsall near Birmingham, the lads have the potential to give the likes of Arctic Monkeys a run for their money.
Anticipation being high after two quite brilliant earlier tracks, you'd have to be worried about anything new but we're happy to announce that their follow-up "In Your Ear" is another chirpy, vaguely retro classic indie pop gem you won't be able to get out of your head.
***
Public Service Broadcasting – "The Other Side"
Back in November, Public Service Broadcasting dropped the video for the brilliant "Gagarin", the first single from their upcoming second album, The Race For Space.
Just out is "The Other Side", which J. Willgoose, Esq., the mastermind behind Public Service Broadcasting, describes as the "most emotional moment" on the album.
Featuring clips of the Apollo 8 launch, "The Other Side" is a mini-epic that builds to a crescendo like some sort of post rock / electronica / ambient hybrid.
***
Seafret: "Ocean"
Seafret is Jack Sedman and Harry Draper from Yorkshire, England.
The duo reached number one on HypeMachine with their first two tracks "Give Me Something" and "Ocean".
Just dropped is the official video for "Ocean" which features Maisie Williams (above) from Game of Thrones.
***
Soundcloud Playlist
Spotify Playlist