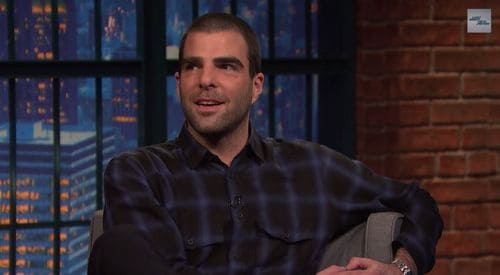 Zachary Quinto stopped by Late Night with Seth Meyers last night and revealed he'll be featured in a very revealing two episode arc on this season of HBO's Girls.
Teased Quinto:
You will see a lot of me on Girls…even though I only did two episodes.
Meyers followed up by asking if we'll get to see "full Quinto" on the show.
Find out, AFTER THE JUMP…
Previously, "Zachary Quinto Fills In Andy Cohen about His Threesome with James Franco and Charlie Carver: VIDEO" [tlrd]