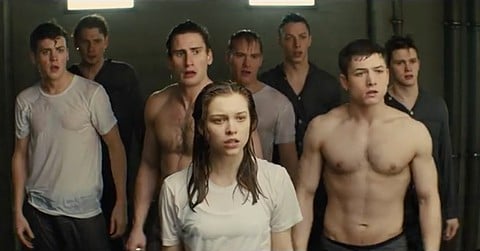 If 50 Shades of Gray ain't up your alley, you might want to check out Kingsman: The Secret Service, opening today and starring Colin Firth, Michael Caine, and the very ripped British newcomer Taron Egerton.
The film is about a super-secret spy organization that "recruits an unrefined but promising street kid" into its training program at the moment it faces a major threat from a tech genius. Of course you might also just enjoy the gifs and trailer below.
Egerton was named one of GQ's 50 best dressed British men this year but he may also be crowned one of the best undressed as well.
Watch the trailer, AFTER THE JUMP…
(gifs via famous meat)