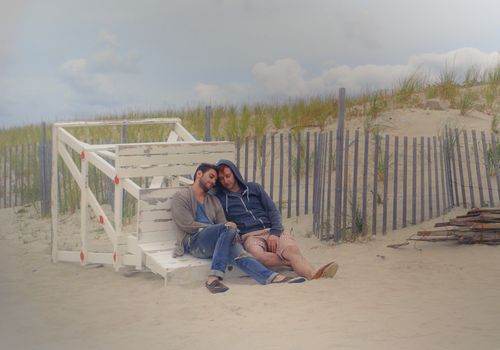 That's Not Us, a new film executive produced and co-starring Mark Berger (associate producer for Broadway's Hedwig and the Angry Inch) and directed by a gay couple, William Sullivan and Derek Dodge (DP), is sprinting toward the finish line of its crowdfunding campaign and looks to be a thoughtful and funny exploration of long-term relationships, gay and straight.
The film was shot over 8 days and was completely improvised.
Berger and producer Sarah Wharton explain how it all went down in their appeal and trailer, AFTER THE JUMP…
They're seeking the last 15% of funding to get the film finished – if you love LGBT romantic comedies you can help them out HERE.