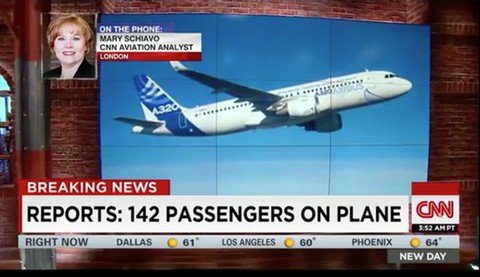 A Germanwings A320 has crashed in southern France and there are no survivors, according to French officials. Germanwings is an economy airline owned by Lufthansa.
ABC News reports:
President Francois Hollande said there are "apparently no survivors."
The passenger jet, operated by Germanwings, crashed in the French Alps region near the town of Digne as it traveled from Barcelona to Dusseldorf, Hollande said.
"I want to express my solidarity to the family of the victims. We do not yet know the identities of the victims. It is a mourning we have to go through because it is a tragedy that has happened on our soil," he said.
The flight went down midflight – contact was lost at 6,800 feet after the plane had climbed to 38,000 feet.
Watch CNN's report, AFTER THE JUMP…