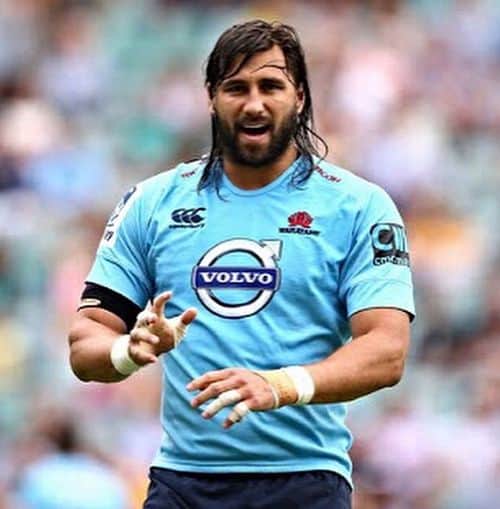 Jacques Potgieter, a rugby player for the New South Wales Waratahs, has been fined $25,000 for using homophobic slurs during a recent game.
The Sydney Morning Herald notes the slur was "understood to be 'faggot'".
The Herald reports:
The South African back-rower, in his second year at NSW, was the subject of allegations by Brumbies flanker David Pocock to referee Craig Joubert in the second half that homophobic slurs were used by a Waratahs forward during their 23-18 win.
Potgieter expressed remorse over the incident, and apologised for any harm caused by his remarks. "I'm very sorry for any offence caused by what I said on the field during a heated encounter," Potgieter said. "It was an offhand remark made without thought for the hurt it could cause to those around me." […]
His penalty relates to a breach of the ARU code of conduct, which prohibits homophobic or racist comments. "We take the issue of homophobia in sport seriously and want to provide a positive environment for everyone involved in Rugby," ARU chief executive Bill Pulver said. "Comments of this nature cannot be tolerated. Our Inclusion Policy reinforces Australian Rugby's commitment to ensure every individual, whether they're players, supporters, coaches or administrators, feel safe, welcome and included regardless of race, gender or sexuality.
 "I'd like to stress again that there is absolutely no place for homophobia or any form of discrimination in our game and our actions and words on and off the field must reflect that."
Watch a 9 News report on the story, AFTER THE JUMP…
Potgieter also issued an apology on Instagram, writing:
To all the rugby community, fans and public.
I sincerely apologise for the hurtful words spoken during the Brumbies encounter.
In the heat of the moment I regrettably uttered a word, with no intent to discriminate. I respect everyone from all walks of life and would never intentionally hurt or judge anyone, it's not in my character.
I apologise for my actions and understand the seriousness of this matter.