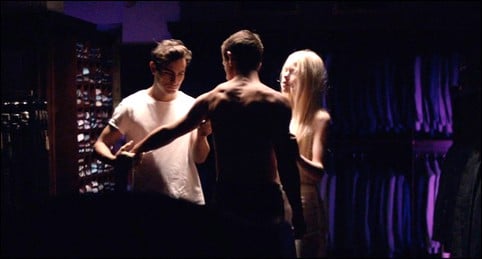 In the entrancing music video for singer-songwriter Josef Salvat's single "Hustler," the Australian-born but London-based artist takes his viewers down a dark road as he searches for love.
The video, directed by Casper Balslev, is as eerie as it is opulent. Salvat's journey begins, as many a hero's journey does, with advice from a wise old man who declares, "The world is shit without love; you need love in this world." It is this declaration which sets the action of the video into motion. As Salvat searches for love, he is tempted by both male and female flesh, finding each as alluring and intoxicating as the other. That the male object of his desire bears an uncanny resemblance to Salvat only serves to further underscore the allegorical and mythic tone of the world in which Salvat lays his scene.
Watch the video for yourself, AFTER THE JUMP…

"HUSTLER" – JOSEF SALVAT from casper balslev on Vimeo.