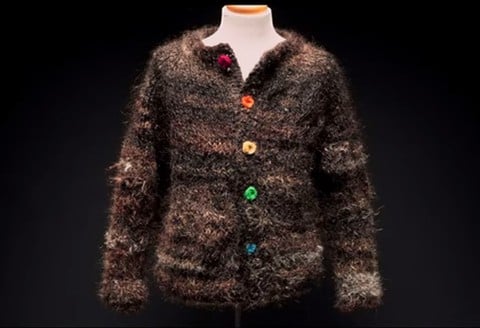 This sweater is so gay.
You can totally say that, because this sweater is here to teach you a lesson.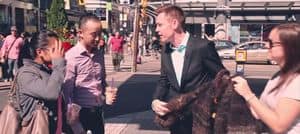 Activists at the Canadian Centre for Gender & Sexual Diversity created this garment out of 100% homosexual hair from more than 100 people. It's making its debut during Toronto Fashion Week.
"The idea for the sweater was born from a desire to educate and encourage everyone to use 'gay' the correct way," said Jeremy Dias, director of the CCGSD. "We want the conversation that surrounds the gay sweater to inspire those who are using 'gay' in a detrimental way to both realize the negative impact their words and actions are having and change their behavior."
Watch how the sweater was made and see people on the street react, try it on, and express their delight or disgust, AFTER THE JUMP…