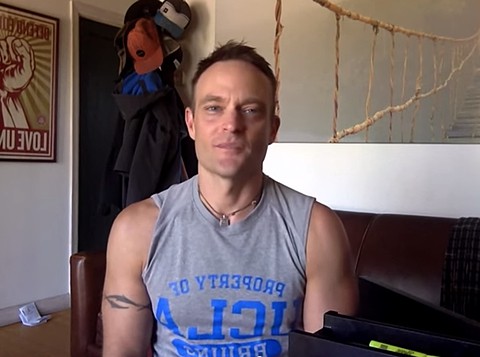 Actor Chad Allen, a former teen actor with more than three decades in the profession who rose to fame on Dr. Quinn: Medicine Woman and went on to appear in dozens of shows including St. Elsewhere, Highway to Heaven, Star Trek, the Next Generation, and Dexter, published a video this week in which he bid good-bye to his fansite and said he's leaving the profession of acting for a more private life.
As many will recall, Allen was forced out of the closet in 1996 during Dr. Quinn when a tabloid published photos of him kissing another man. After coming out, Allen made it a point to get involved in LGBT activism, and said he plans to continue to do so. He also fully embraced his sexual orientation on screen, portraying Donald Strachey, a gay detective in a series of TV movies, and played a young gay addict who is placed into an "ex-gay" Christian retreat to be "cured" of his homosexuality in the drama Save Me.
"I've been focusing on my education and working as a clinical psychologist, which is something that I'm super excited about and I feel like it will give me an opportunity to take my life experiences and my passion for well-being and human growth and particularly my passion for helping young gay people grow in a healthy, confident way and I'll be able to effect the world in a slightly different way. I like to think of my work as an actor and my work in psychology as being kind of similar. They're both human behavior. One's an artistic perspective and this one a scientific."
Added Allen: "I plan on being much less public, finishing my doctorate in clinical psychology, writing, working in private practice and maybe teaching some. And getting to finally try living somewhere besides New York and LA! obviously I've been tied to those because of the business."
Watch the video, AFTER THE JUMP…
We wish Chad well in his future endeavors!