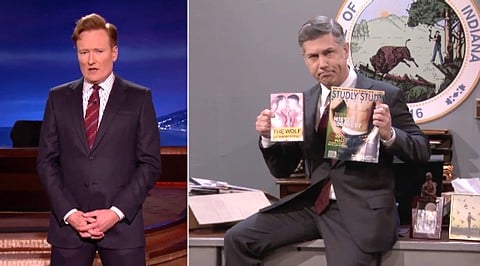 Conan O'Brien welcomed Indiana's 'Religious Freedom Czar' Don Biederman (Chris Parnell) to his show last night to defend the state's anti-gay "religious liberty" bill.
"This law prevents discrimination against good, church-going folks who just want their businesses homosexual free."
Biederman also knows how to identify such homosexuals because he's done his research.
Watch, AFTER THE JUMP…