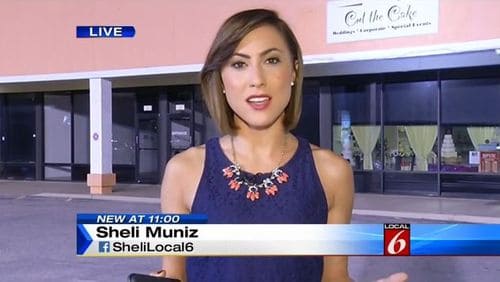 A Longwood, Florida bakery owner said she is receiving death threats and losing business after refusing to bake a cake with an anti-gay message.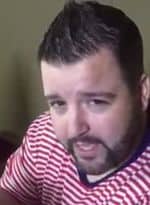 Joshua Feuerstein, an Arizona-based former televangelist, recorded a video of him calling Cut the Cake bakery and asking if they'd be willing to make a cake that said, "We do not support gay marriage." Owner Sharon Haller refused and hung up on the call, leading Feuerstein to warn:
"We've got to wake up America because soon if somebody preaches against gay marriage – and I love gay people, for me this is nothing against gay people, for me this is about religious freedom – they're going to be ripping pastors out of pulpits, closing churches down because somebody preaches a message out of Scripture that does not agree with the homosexual lifestyle. And next thing you know, they're in jail."
In a Skype interview with local news, Feuerstein also huffed and puffed about how there's an apparent double standard in America today when it comes to the intersection of homosexuality and sweet treats. 
WKMG Local 6 reports:
"I wanted to see if it was actually a double standard; if a gay-friendly bakery and one that advertised themselves as so on pro-LGBT wedding sites would actually bake a cake that went against their principles," said Feuerstein.
Haller said the experiment came at her expense.
"We started getting some hundreds of phone calls and making very nasty and negative gestures towards our business, towards us," said Haller.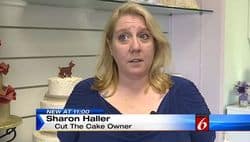 Haller (pictured right) said she has been loosing business because people are putting bad reviews online. She has filed a report with the police and is considering taking legal action against Feuerstein for illegally recording their phone call. Feuerstein posted the video on his Facebook page and encouraged his over 1 million followers to call the bakery and "see what discrimination really is." He has since taken the video down. Meanwhile, a GoFundMe account has been set up by Cut the Cake to "supplement our business due to (current day and future) loss of sales."
Watch Feuerstein's original video and a Local 6 report on the story, AFTER THE JUMP…
Back in February, Matt Baume released a fantastic video outlining why there's a big difference between bakeries refusing to sell wedding cakes to gays and bakeries refusing to sell cakes with slurs or hurtful messages.