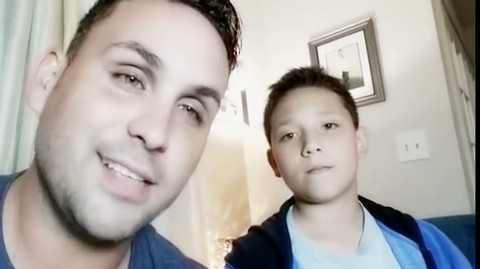 Joshua Alameda Franklin, a 31-year-old gay dad in Hilo, Hawaii posted a video this week to Facebook which is going viral on the social network. In the clip, Franklin talks to his 10- and 9-year-old sons Alae'a Stevens-Alameda and Joshua Poha Stevens-Alameda about the bullying, harassment, and physical assaults they endure at school because their dad is gay.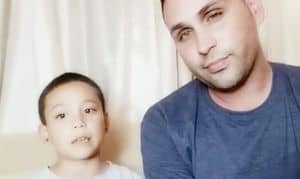 Says Alae'a: "People would ask me about my father if he was gay and I would say, 'Yeah, there's nothing wrong with that.' I tried to walk away from this kid; he jumped on me and he slammed my face to a pole and gave me a black eye…They would call me gay, they would call me stupid, retard…"
Franklin's younger son Josh later tells a horrifying story of his own:
"I was walking up the stairs and someone called me gay and then I was trying to walk away, but they kept on talking and then I turned around and I said, 'Why are you calling me gay?' I knew he was going to cause a fight, so I was trying to walk away and he choked my neck and slammed me to the ground."
Franklin says he has witnessed the kids being called "faggot" and other names while teachers and supervisors stood by and do nothing. He says they have already had to change schools because of the harassment and inaction by administrators.
Franklin told KITV4: "The school is telling the perpetrators that are doing this to my children that they need to tolerate us, and they're using the word tolerance or tolerate in a way where it's very exclusive. So, basically what's being stated is that they're not willing to tell the kids that are doing this to my children, 'Hey, you know what, there's nothing wrong with being gay.'"
The news station adds: "A phone call to Hilo Union Elementary School Principal Erin Williams was not returned Thursday, but Department of Education communications director Donalyn Dela Cruz said the alleged bullying is being looked at."
Franklin said he's ready to start homeschooling his children, and made the video to make people aware of the issue.
Watch, AFTER THE JUMP…
Alternate video if FB is not working: