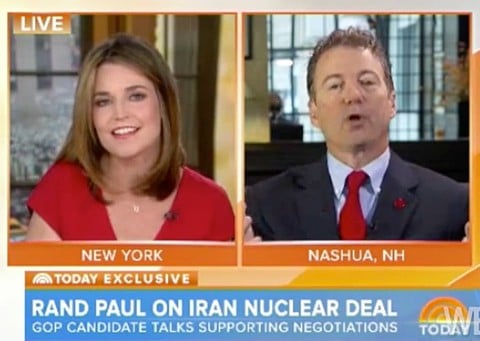 After Savannath Guthrie presented him with a list of items that he has flip-flopped on, 2016 GOP presidential candidate Rand Paul accused Guthrie of editorializing:
"Why don't we let me explain instead of talking over me? Before we go through a litany of things you say I've changed on, why don't you ask me a question: 'Have I changed my opinion?' That would be a better way to approach it. You've editorialized."
He then snapped at her after she rephrased her questioning.
"No, no, no, no, no, listen, you've editorialized – let me answer a question."
Watch the exchange, AFTER THE JUMP…