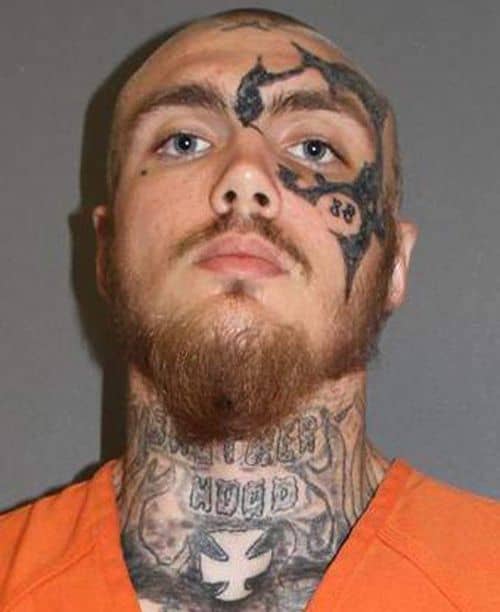 Kenneth Stancil III was arrested on Tuesday and charged with the murder of Wayne Community College print shop manager Ron Lane, for whom he had once worked before being fired.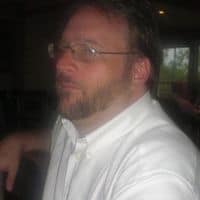 Stancil killed Lane (right) on Monday near the campus library with a pistol-grip shotgun as part of what authorities say was a calculated plan. Ron Lane was gay and the murder is now being investigated as a hate crime.
Stancil's extensive face and neck tattoos honor the Aryan brotherhood and a face tattoo said to be completed as recently as last week features an '88', said to symbolize 'Heil Hitler'.
Stancil was arrested on a beach in Daytona Beach, Florida shortly after midnight early Tuesday morning after fleeing there following the shooting.
WNCN reports on some of the background and accusations in the case:
A relative of Lane's said that Lane fired Stancil for bringing drugs to the workplace. School officials, however, said Stancil was dismissed from the school's work-study program for too many absences.
Stancil's mother, Debbie Stancil, additionally claimed Lane "made inappropriate sexual advances toward him," which upset her son.
"He was very upset when the person that's deceased was making advances to him. He told him to stop and he kept on," she said. "I urged him to go to a counselor to tell them and ask to get switched to another work-study before this happened — the firing."
A spokesperson for Lane's family said any allegations that he made sexual advances toward Stancil are "slanderous."
Stancil accused the victim of molesting his younger brother at a hearing on Tuesday:
"I just want you to know, I ridded one less (expletive) child molester from the (expletive) earth that (expletive) with my little brother. All right? That's all I got to say."
Stancil's mother has denied those claims, and says that Lane never had contact with the brother, according to the AP:
"He had a moment of insanity. I don't know. He just snapped. That is not my son," she said. "He's probably out of his mind. I think he needs mental help."
At least one school administrator does not think Lane was killed because he was making advances:
Brent Hood, coordinator of education support technology at the college, was Lane's supervisor for the past three years. He said he didn't think Lane was killed because he was gay. He said Lane was in mourning because his partner of 12 years disappeared in July and his remains were found months later. Police said Chuck Tobin killed himself.
Lane insisted that Tobin be described as his long-term partner in an email Hood sent to other staffers announcing the discovery.
Stancil appeared at an extradition hearing on Wednesday in Florida's Volusia County and signed documents without protest.
Watch several reports, AFTER THE JUMP…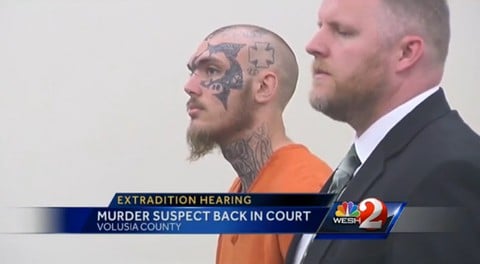 WNCN: News, Weather, Raleigh, Durham, Fayetteville